COMMON NAMES: Stubby Squid.
SCIENTIFIC NAME: Rossia pacifica
DESCRIPTION: Shades of pink, gold and red/brown.
RANGE: North Pacific. Ryukyu Archipelago in southwestern Japan to the Aleutian Islands, Canada and south to California.
These stubby squid pictures are available for commercial licensing. For further information regarding usage please e-mail Elasmodiver: elasmodiver@gmail.com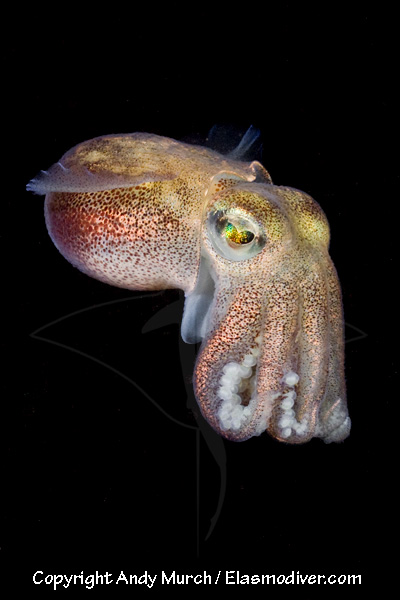 These stubby squid pictures - Rossia pacifica - were taken around southern Vancouver Island.